Product Description
Collarless Designer Fabric Cuddler Dog Coat. Designed for Dachshunds - adaptable for all breeds.

Our custom harnesses and coats were originally developed for the hard to fit breeds that are prone to back problems and IVDD. By using our measuring guide below, our custom clothing fit any breed.

PLEASE FOLLOW THE DIAGRAM AT BOTTOM OF PAGE TO MEASURE YOUR DOG PROPERLY.

See our wide selection of Fabric Styles (<< ---- click on link to see fabric options). Once you find the fabric style you want, enter the name of the fabric in the open box above when ordering.

Similar to our Designer Fabric Cuddler™ Coat, with an added top layer of designer fabric and without the turtleneck. Harness hole is optional. Ideal for those who prefer to use collars (versus harnesses), or don't want the turtleneck add-on.

This custom-made Collarless Designer Fabric Cuddler Coat features a top-layer of designer fabric of your choice, and a anti-pill polar fleece under-layer. Ideal for those who prefer a little extra pizzazz and style to their wiener coats. This comfortable-fitting designer Cuddler Dog coat is lightweight, yet warm enough to keep them comfortable on those chilly days. Adjustable by 1 1/2'' in either direction.

Our wiener dog coat is custom-made to fit your dog. Don't waste your money on a pre-made coats that are made to fit a variety of different sized dogs. Our coat is hand-tailored to fit one dog only - YOURS. Our coats offer the BEST FIT possible for your pet.

Collarless Designer Fabric Cuddlers are made with two layers. A top-layer of designer cotton or cotton-blend fabric, and a bottom layer of warm, anti-pill polar fleece. Light enough to wear around the house but warm enough for outside on cool days. Easy-on pull-over with a wide Velcro® closure under the chest. No leg holes for little legs to step out of.

Optional harness hole is available to allow the Collarless Designer Fabric Cuddler™ to work with our Mesh or Fabric Harness (and other harnesses) by allowing access to a harnesses D-ring. Machine washable and dryable.

** Handmade in the U.S.A. **

Please allow 15 business days to make your custom-made Cuddler Coat.

BE SURE TO MEASURE CAREFULLY. THERE IS A $12 ALTERATION FEE FOR COATS RETURNED DUE TO INCORRECT MEASUREMENTS.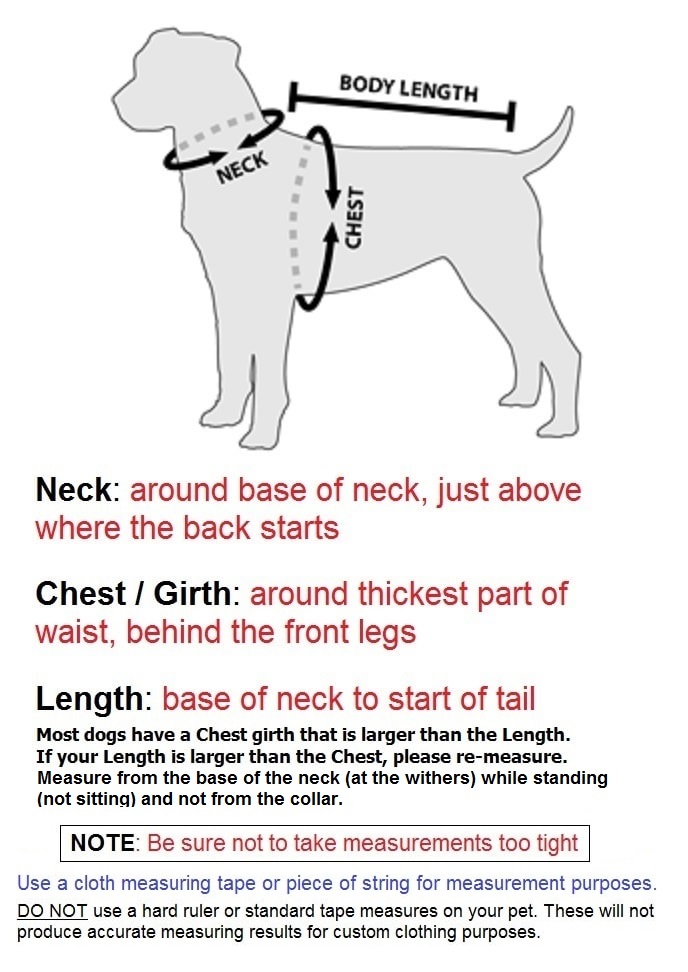 Product Videos
Custom Field
Product Reviews
You May Also Like...