Product Description
CoverUp™ Water-Resistant Dog Coat. Designed for Dachshunds - customizable for all breeds.

Our custom harnesses and coats were originally developed for the hard to fit breeds that are prone to back problems and IVDD. By using our measuring guide below, our custom clothing fit any breed.

The Water-Resistant CoverUp™ Dog Coat is a fleece and water-resistant pull-over that covers the dog's chest and underside to handle both cold AND wet weather conditions.

PLEASE FOLLOW THE DIAGRAM AT BOTTOM OF PAGE TO MEASURE YOUR DOG PROPERLY.

The top-layer is a water-resistant nylon fabric to help keep the water out, while the under-layer is a fleece fabric for warmth.

See our wide selection of Fabric Colors (<< ---- click on link to see fabric options).

Our water-resistant dog coat is custom made to fit your Dog. Don't waste your money on a pre-made water-resistant coats that are made to fit a variety of different sized Dogs. Our coat is hand-tailored to fit one Dog only - YOURS. Our water-resistant coats offer the BEST FIT possible for your pet.

-- Adjustable by 1 1/2' in either direction
-- The CoverUp is made from cozy, anti-pill fleece interior covered with water-resistant nylon exterior.
-- Completely covers neck, breastbone and chest...even deep-chested Doxie's and other breeds.
-- Covers most of the Doxie's underside, leaving enough open room for males.
-- Pulls on easily over Doxie's head.
-- Generous girth strap adjusts for slender to robust size Dogs.
-- Velcro® patch on back of coat holds girth strap in place and prevents coat from slipping or sliding out of place.
-- Machine washable & dryable.

The Water-Resistant CoverUp™ is designed to work with our popular Mesh or Fabric Harness (and other harnesses). Each CoverUp includes a button hole to allow access to a harness D-ring.

** Handmade in the U.S.A. **

Please allow 15 business days to make your custom-made water-resistant coat.

BE SURE TO MEASURE CAREFULLY. THERE IS A $12 ALTERATION FEE FOR COATS RETURNED DUE TO INCORRECT MEASUREMENTS.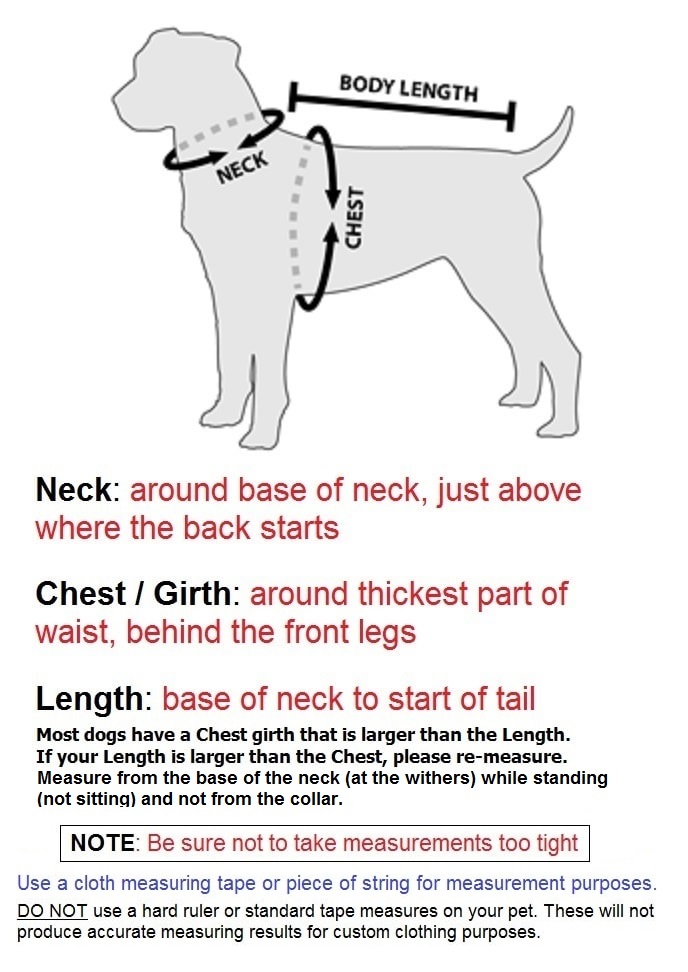 Product Videos
Custom Field
Product Reviews
I'm bananas over this coat. It fits perfectly and keeps our doxie dry in pouring rain yet dries almost as soon as our dog is back inside. Customer service is exemplary.