Product Description
This fashionable and stylish Dog Harness Dress. Designed for Dachshunds - adaptable for all breeds.

PLEASE FOLLOW THE DIAGRAM AT BOTTOM OF PAGE TO MEASURE PROPERLY AND ENSURE YOUR ITEM IS CORRECTLY MADE.

See our wide selection of Fabric Styles (<< ---- click on link to see fabric options). Once you find the fabric style you want, enter the name of the fabric in the open box above when ordering.

Easy to put on with clasp buckle and professional grade velcro closures. No straps. No rubbing or choking. Transfers pulling pressure to chest area.

This Harness Dress offers the same features and quality as our solid fabric harnesses, but also includes frills, lace, bows, petticoat, etc.

Our wiener dog harness dress is custom made to fit your Dachshund. Don't waste your money on a pre-made harness that is made to fit a variety of different sized Dachshunds. Our harness dress is hand-tailored to fit one Dachshund only - YOURS. Our harness dress offers the BEST FIT possible for your Doxie.

Our harness dress is Veterinary Approved and each is made by hand and sewing machine. We specialize in products for the hard-to-fit Dachshund because this is the breed we love. We pride ourselves in supplying the best quality and innovative Doxie products.

Product Details:
* Custom, made-to-order to fit YOUR Doxie
* Fashionable fabric offers a stylish Dress design with the functionality of a harness
* Built-in D-Ring for easy hook up and go for your leash
* East to put on and take off
* No more choking. All pressure goes to chest area.
* Washable and dryable


** Handmade in the U.S.A. **

Please allow 15 business days to make your custom-made Dachshund Harness Dress. If you need your custom item(s) faster, they can be RUSHED. These orders are placed in front of the production line and ship within 3 business days. If interested, CLICK HERE TO ORDER

BE SURE TO MEASURE CAREFULLY. THERE IS A $10 ALTERATION FEE FOR HARNESSES RETURNED DUE TO INCORRECT MEASUREMENTS.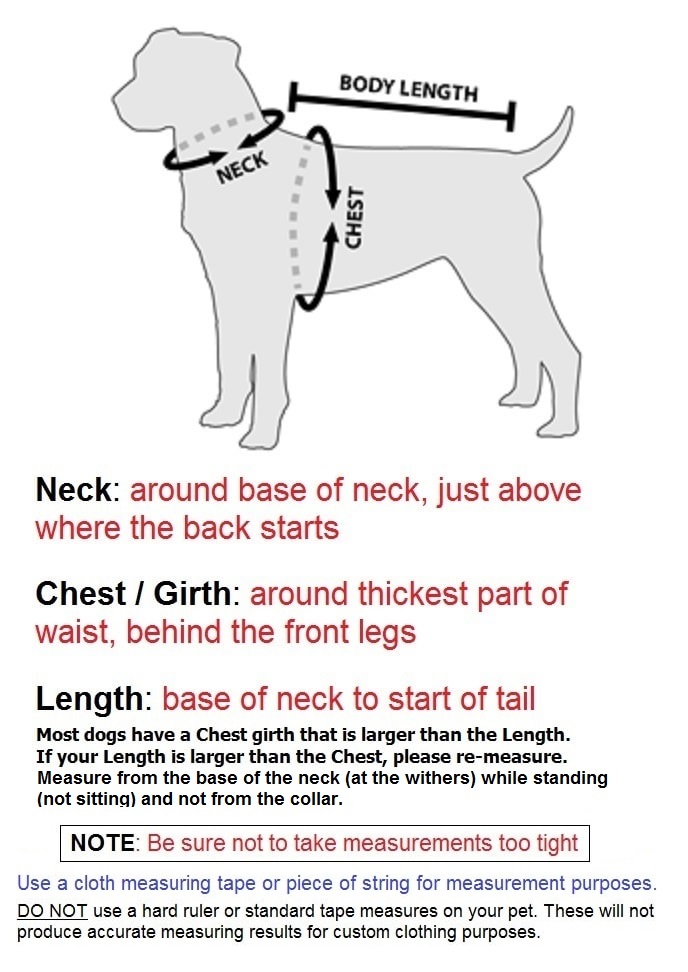 Product Videos
Custom Field
Before Ordering
Use measuring guide at bottom of page to ensure an accurate fit. NOT RECOMMENDED FOR GROWING PUPPIES.
Product Reviews